New Residential Care Opens in Salmon Arm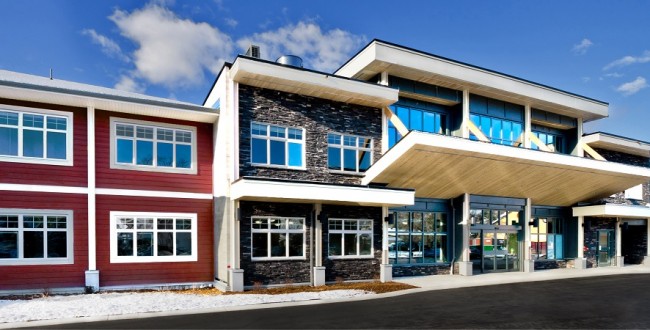 "Mt. Ida Mews" in Salmon Arm Officially Opens
July 17th, 2013
Those involved in the Seniors Housing industry have the opportunity to tour many seniors housing properties as a course of business.  These may be supportive living, assisted living or residential care, new buildings, old buildings and everything in between.
Fountainhead was there to celebrate the opening of Mt Ida Mews in Salmon Arm, BC earlier this week.  With this new residence, the evolution of seniors residential care is evident in both building design and care philosophy.  Forward-thinking providers go well beyond the basic care and safety of each resident by encouraging and celebrating their independence and individuality all the while providing a safe home/resort hotel-like living environment.
It is great to see innovative providers of seniors housing and care striving to integrate appealing architectural design with this progressive approach.
Fountainhead is proud to be associated with the building of Mt. Ida Mews and congratulate inSite Senior Care on their fantastic new property. 
Share This Post: